Today in Pictures
I'm gonna put the captions above each picture…
Here's Potsdamer Platz—the train station where you get off to go to all the sights and the kitschy East-West stuff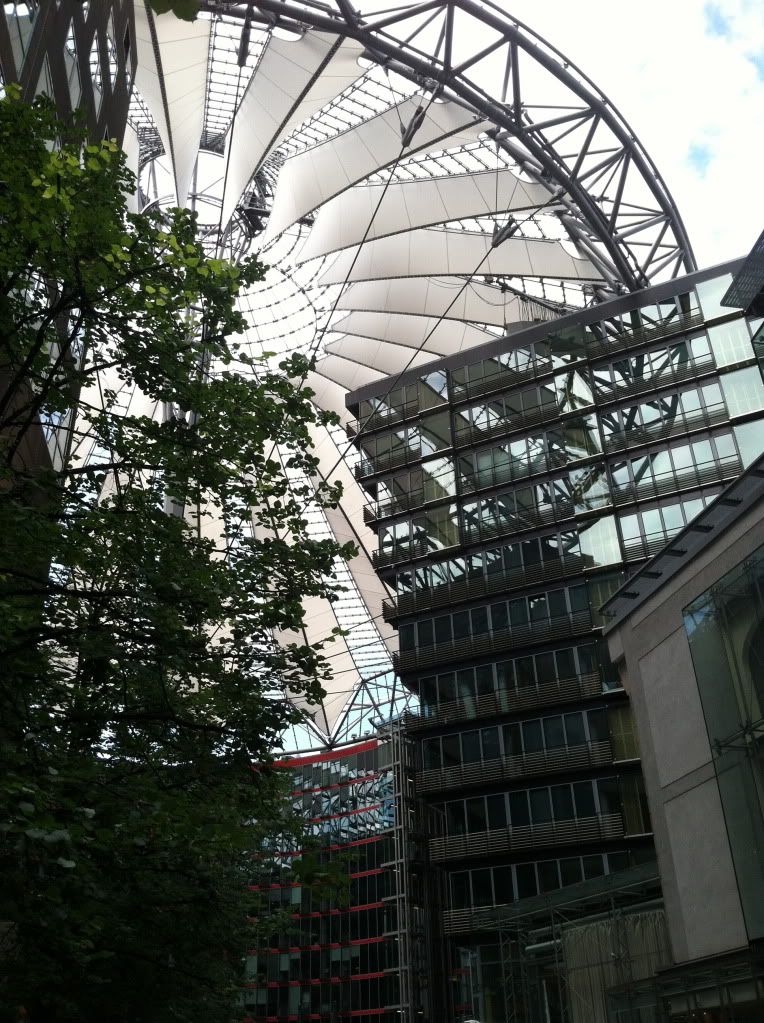 Here's the intersection you see when you come out of the train station. That pink pipe running over the street is sewage. Lovely, right?
Straddling the line between East and West. That's a chunk of the wall behind me— the first one I saw!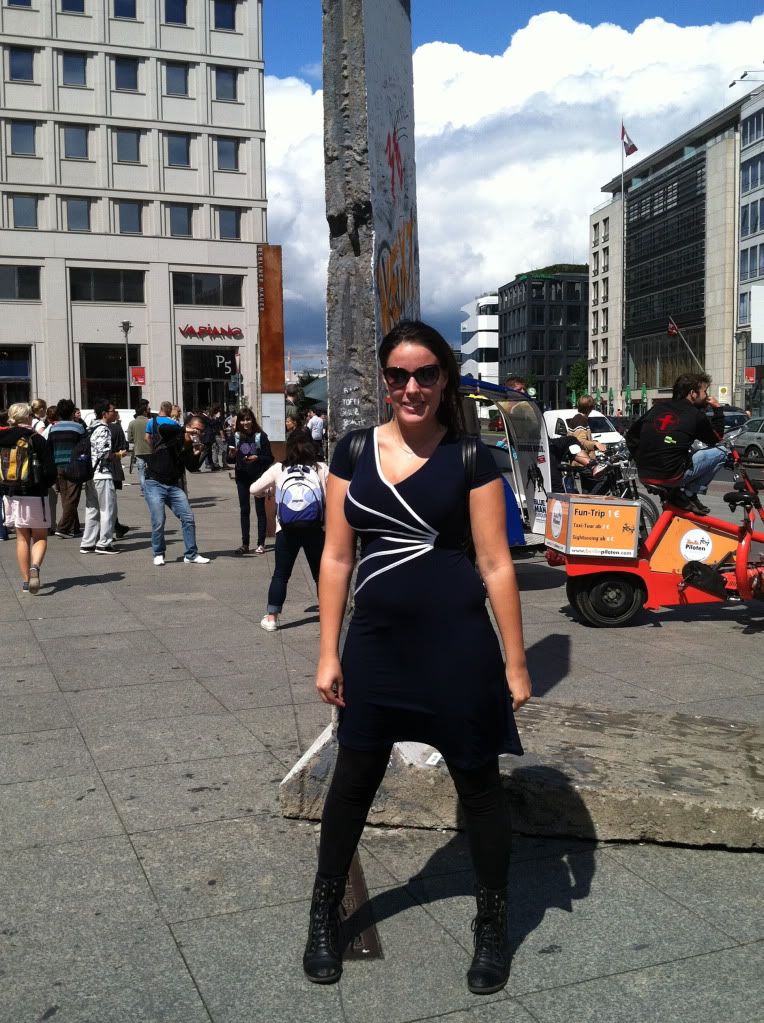 Pretty awesome: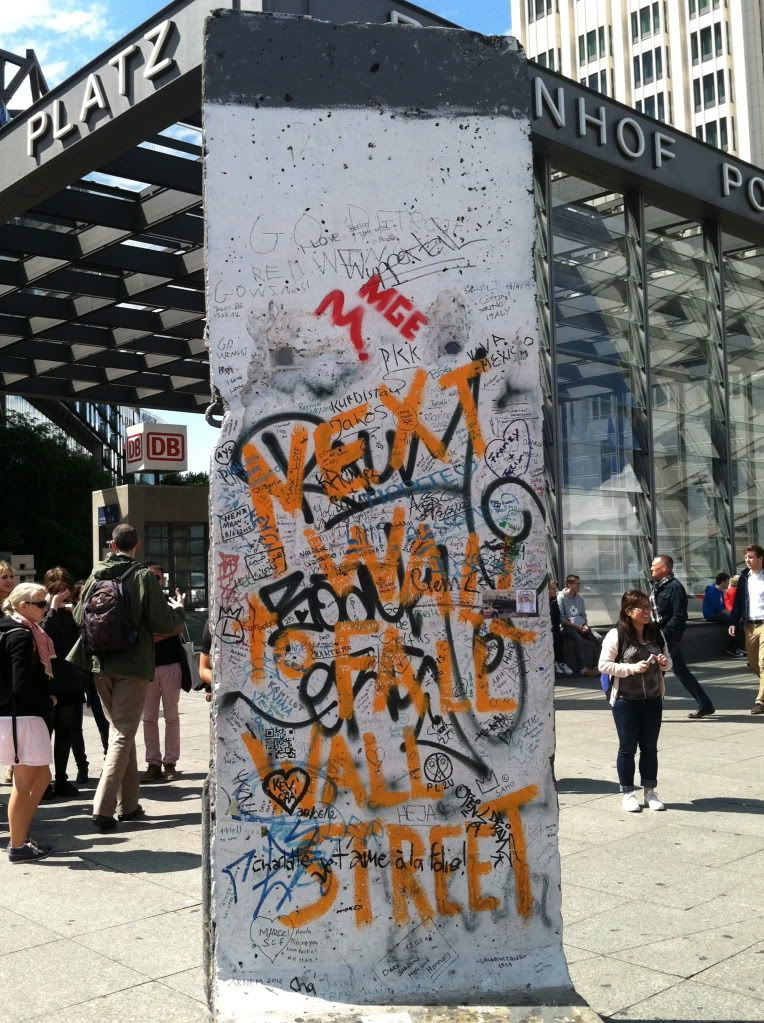 Right after I took this picture this British tourist put his face up against the chewing gum then realized what it was and freaked out: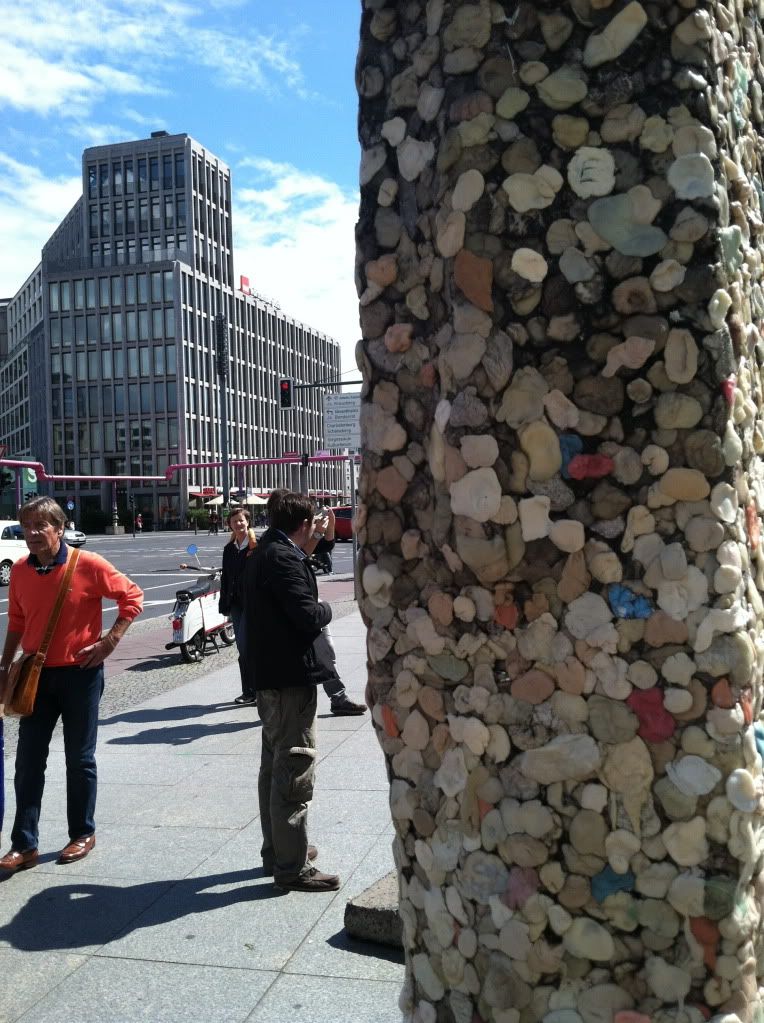 A trabant— this is all they're good for these days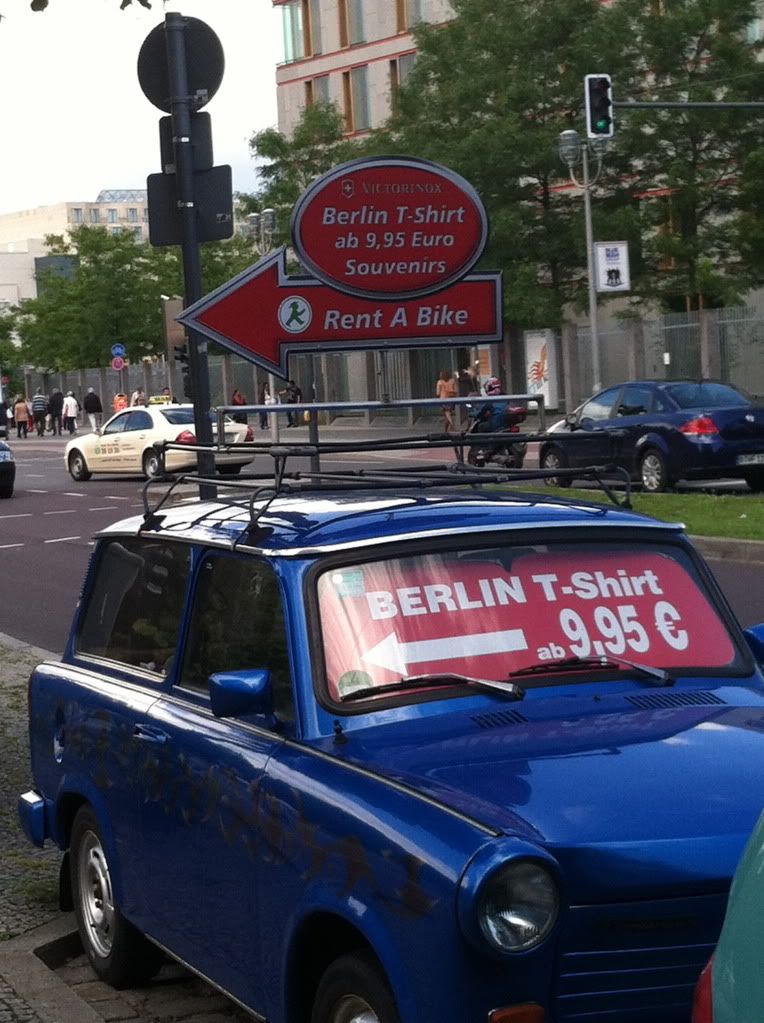 The park. Right next to this pic were some loud brits playing cricket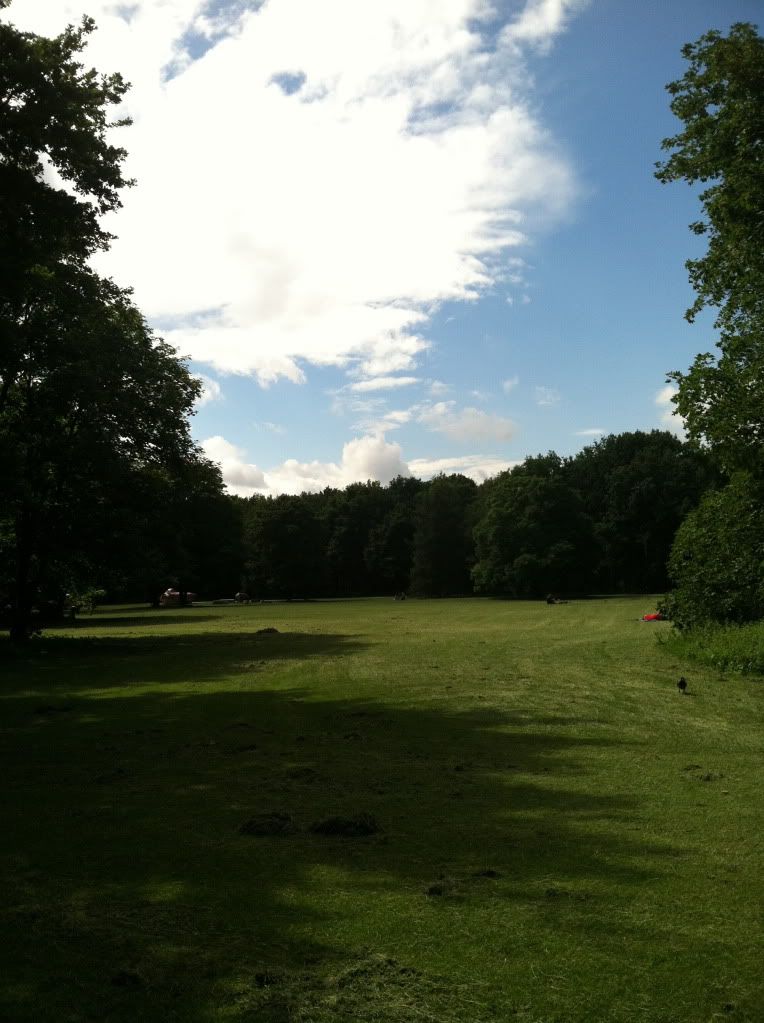 This memorial is to the homosexuals murdered during the Nazi regime. Until 1969 homosexuality was illegal in Germany, and the Nazis were (obviously) especially strict about upholding this law. This memorial, which in that box plays a film of various homosexual couples kissing and holding hands, was erected on a common meeting place for homosexual men during the 1940's.
This is the Memorial to the Murdered Jews of Europe from the outside: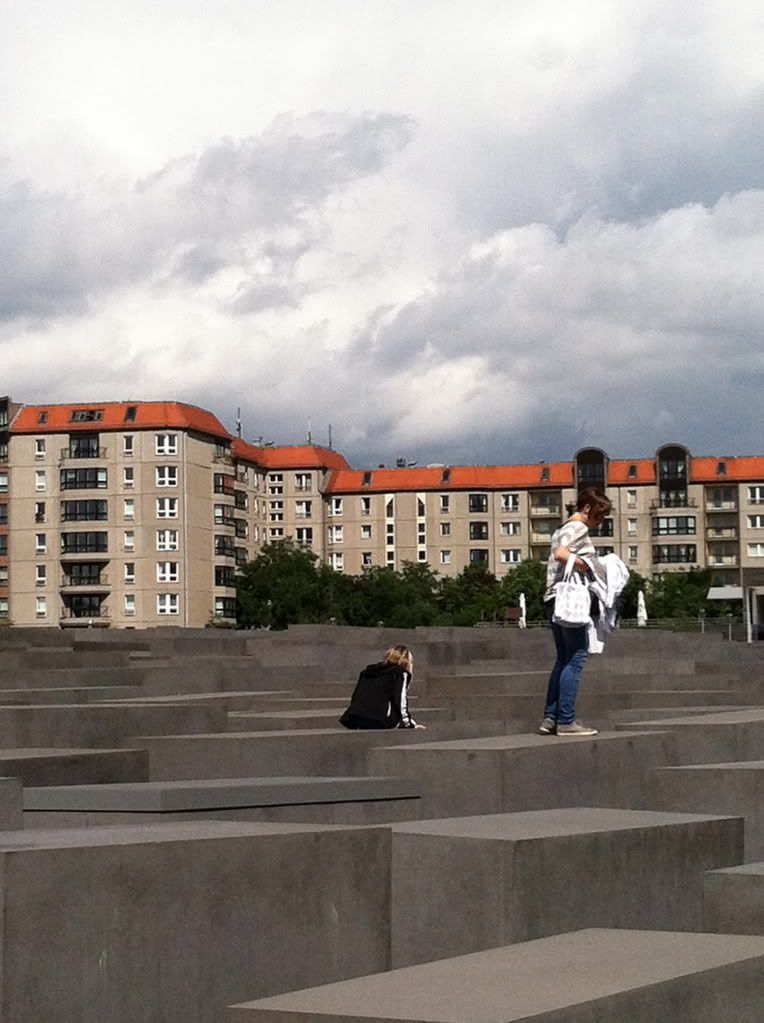 And here's the inside. I'm going to upload a video soon that I took while walking through.
Bradenburg Gate, another marker of East and West. It was originally established with the goal of inspiring peace, but now serves as a reminder of the Cold War
Me in front: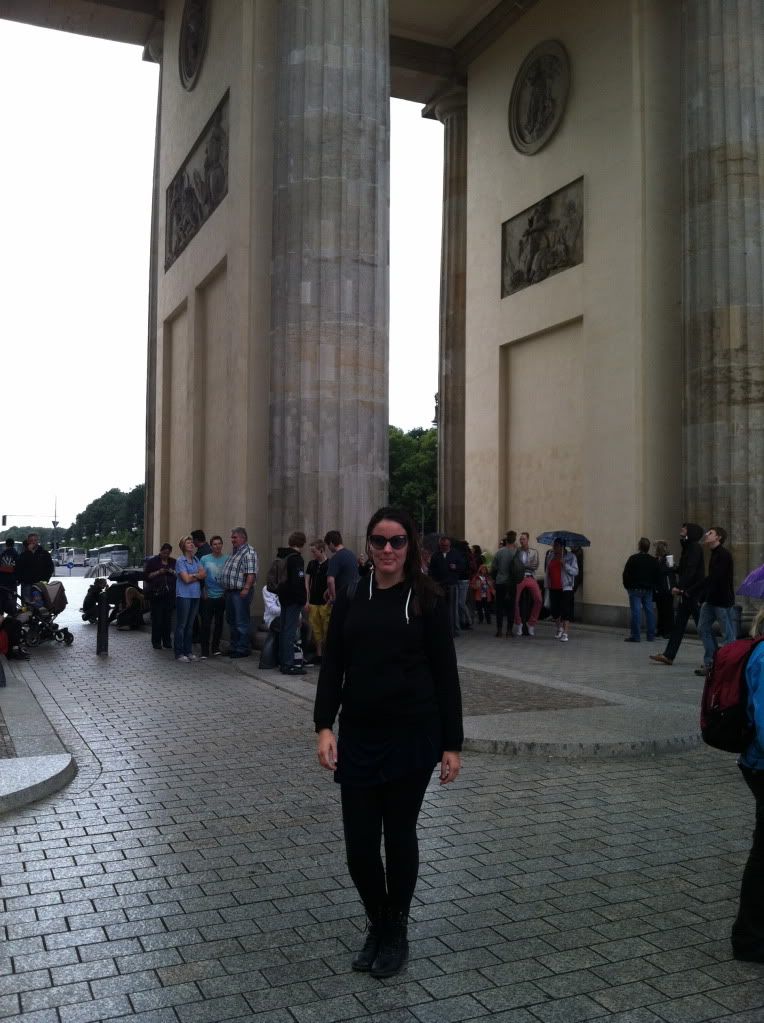 Right next to the gate there's a non-denominational silence room which is supposed to be a place where people can go and contemplate peace. It was pretty peaceful. This was on the back of one of the guides given out at the door:
In front of the gate again!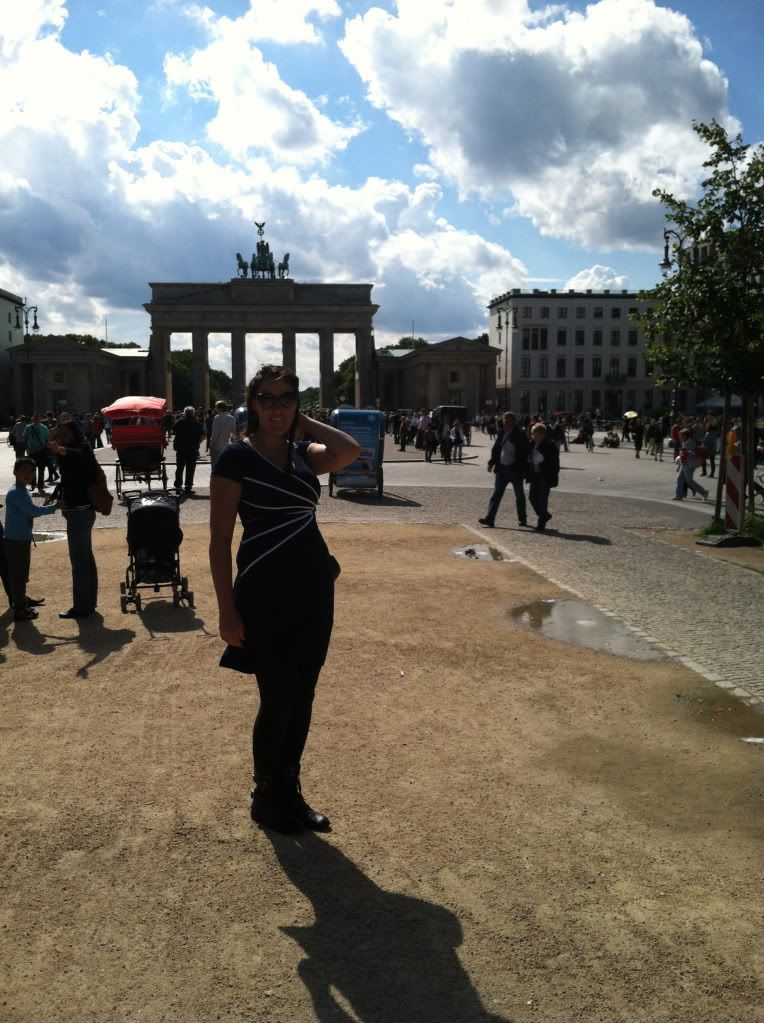 Then Kelly and I took the S-Bahn to meet some friends in Kreuzberg. We got off here on a transfer: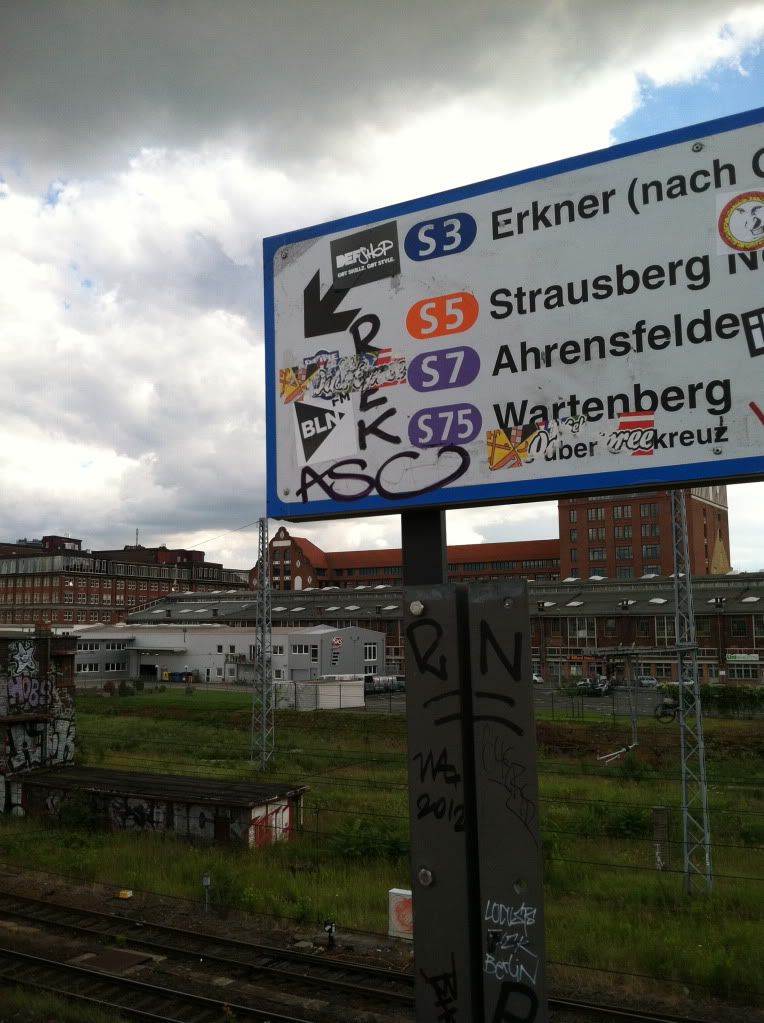 Me again: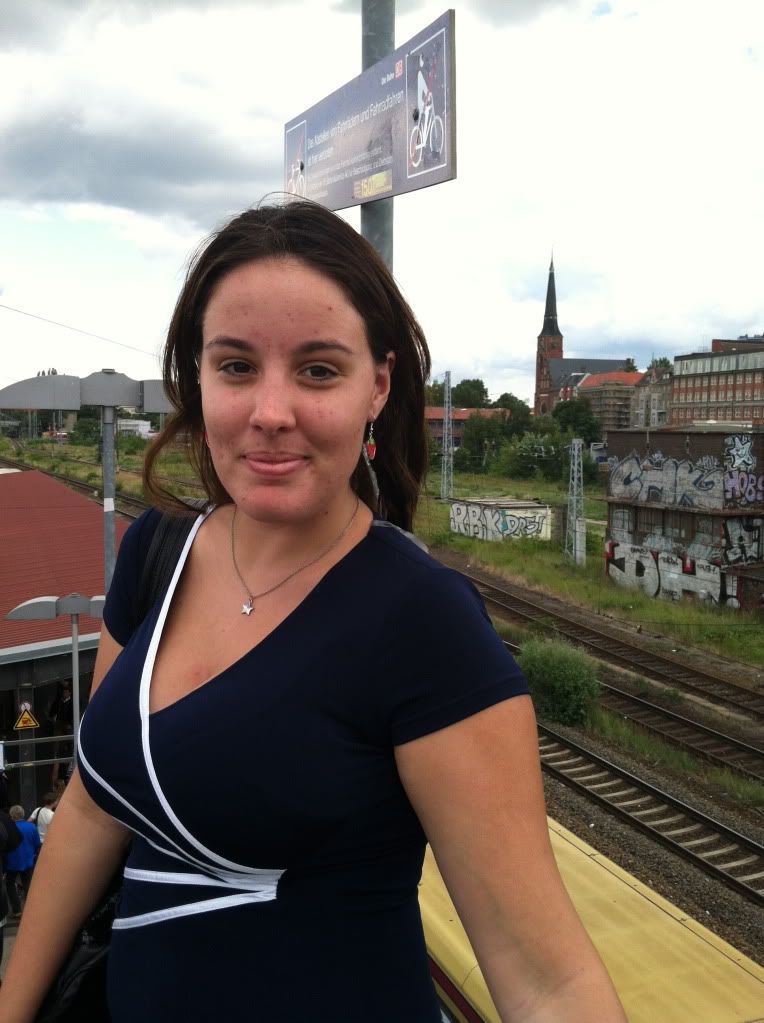 Here's Kreuzberg! These are some nicely dressed Russian girls that walked past: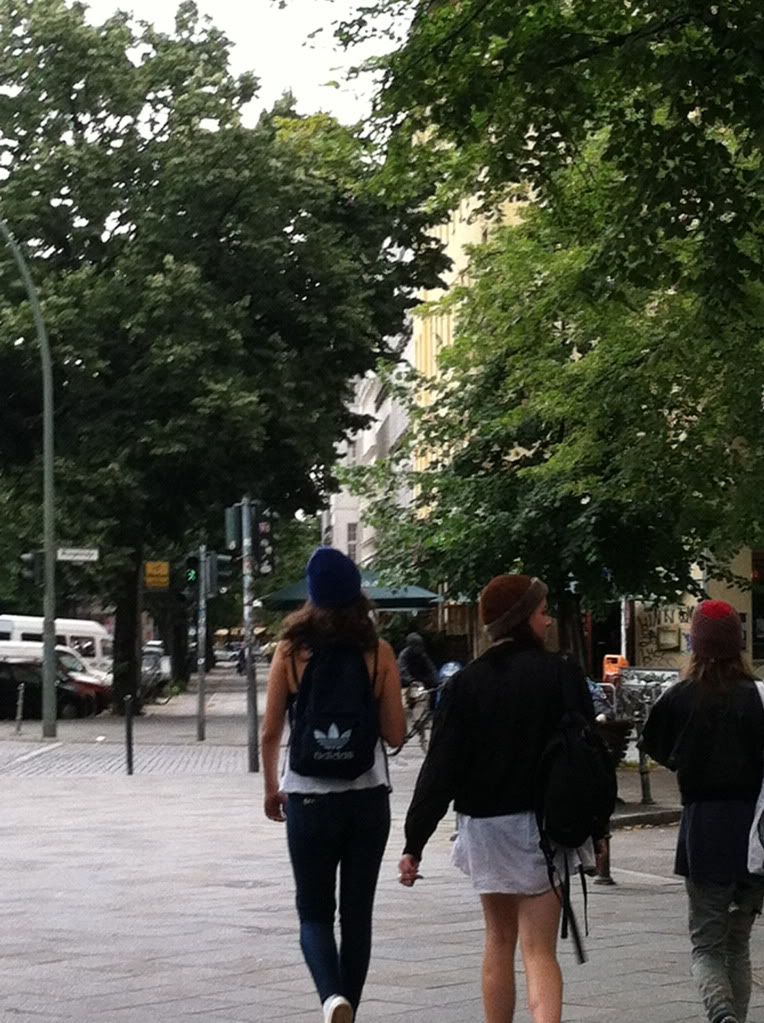 Some Kreuzberg charm: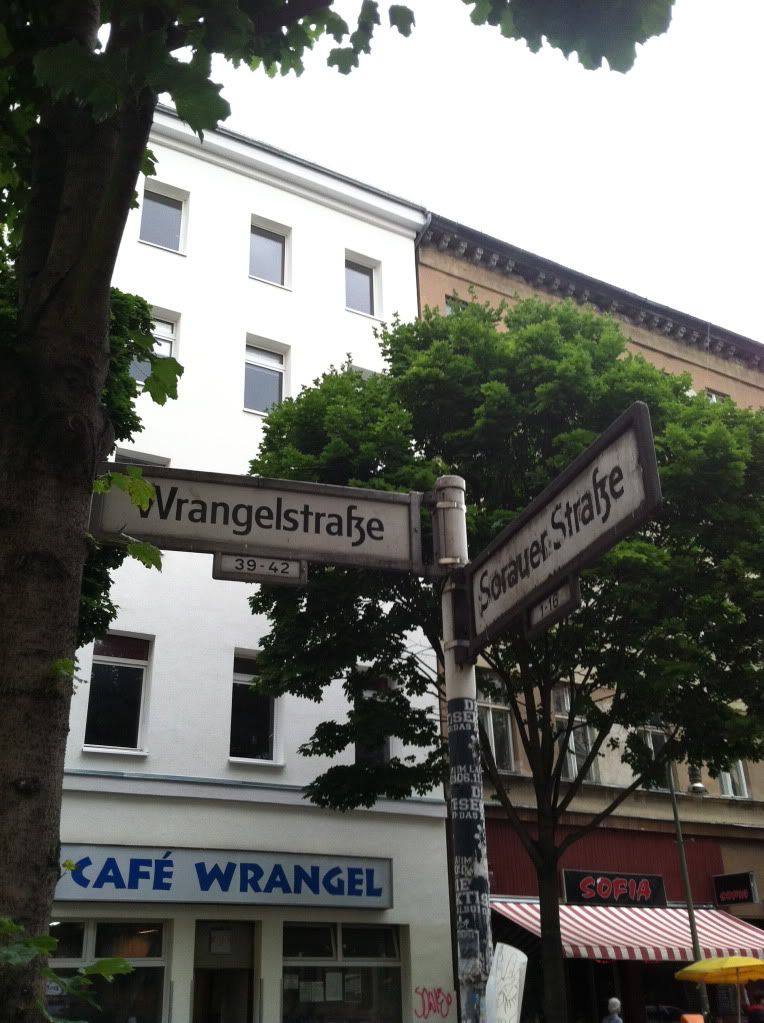 A record store: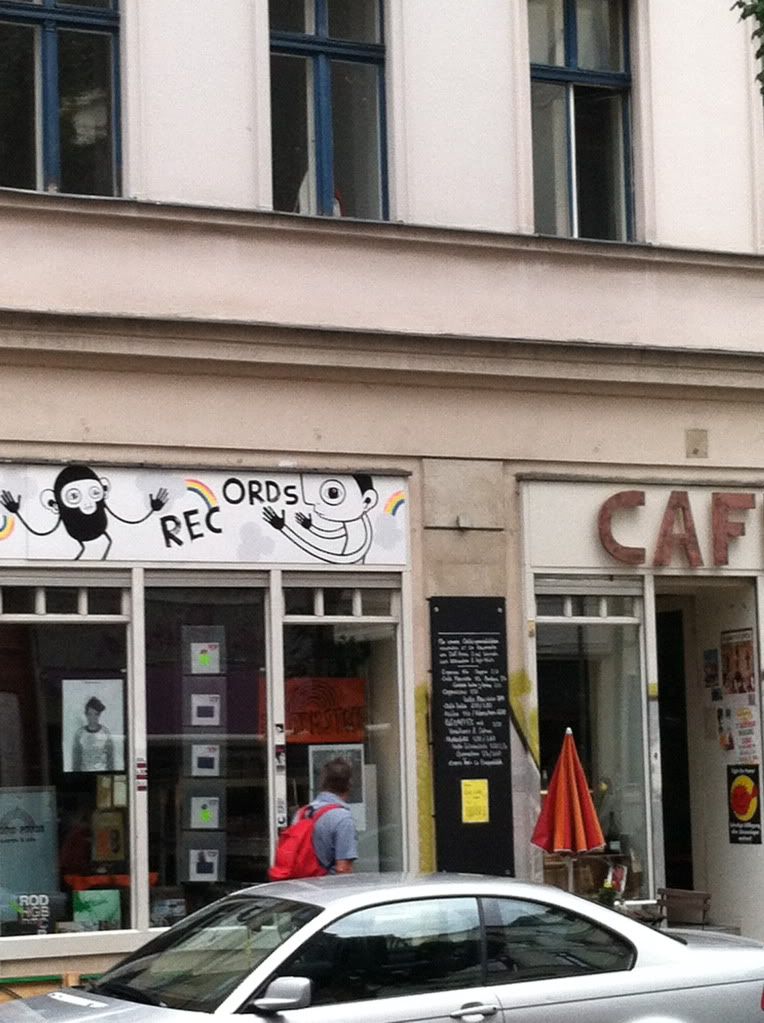 This is my drink from the cafe, it's a fruit Spritz. And Zach is making an amazing face in the background.
The light fixture above our table:
On the way home I stopped at KaDeWe to buy mascara
So that was my day and now it's time for bed!
Tschüss!
mdtepsic likes this
lexi-abroad posted this